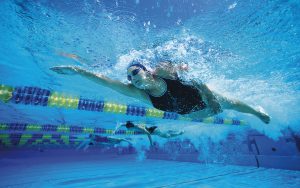 The Imperial Sport Hotel has a wonderful semi-Olympic swimming pool, what a pity not to make the best use of it! The hotel's staff will be happy to give you swimming as well as watergym lessons.
The outdoor hotel area is also equipped with a special play corner for children, who in the hottest summer days will be able to use the shallow pool or play with the hotel's animation staff.
For groups or professional swimmers: Pesaro boasts an Olympic indoor pool, that hosted the 2004 and 2005 Italian Swimming Championship.
We can book swimming lanes for your group, enquiries are welcome!